Commercial Pest Control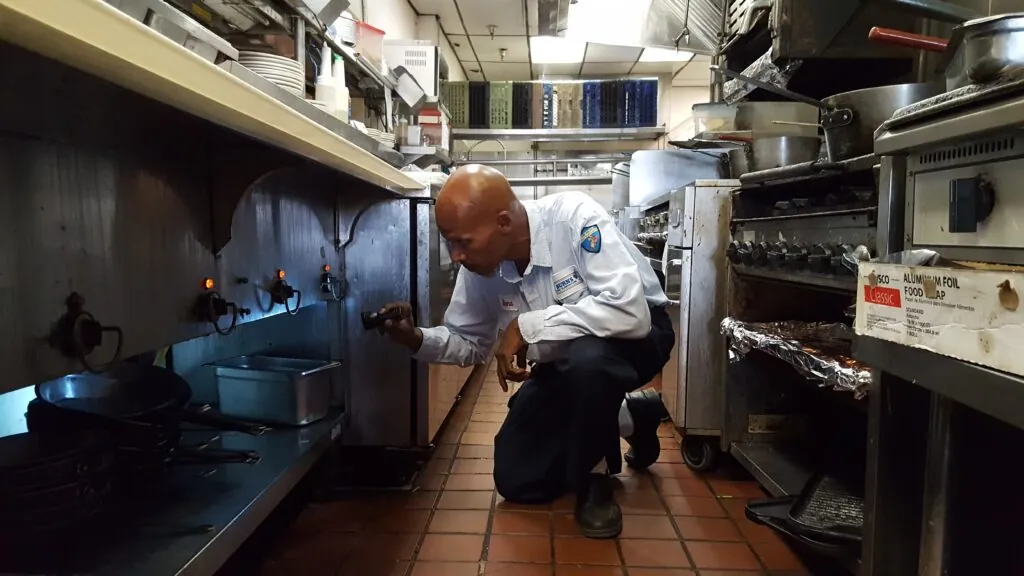 Commercial Pest Control from Burns Pest Elimination
With more than three decades of experience in eliminating pests for small businesses, large corporations, and every size of business in between, you can trust us for your commercial pest control needs. We are experts at pest elimination in commercial buildings, knowing where pests are more likely to infiltrate your building and discreetly treating pests so your business continues to run without interruptions.
Pest Removal for Businesses in Arizona & Nevada
We understand just how important pest control is when it comes to the food industry, commercial kitchens, and restaurants, which is why we offer the best and most effective elimination solutions for our food service customers. Cleanliness is also of the utmost importance for those in the healthcare industry. We offer the best in pest control for hospitals, assisted living communities, and senior housing.
We also provide Arizona and Las Vegas hotels and hospitality businesses a one-stop shop for all their pest control needs, from bed bugs to rodent control. For realtors, homeowner associations (HOAs), rental companies, and multi-family units, you can rely on us for safe and dependable pest control to keep your properties free of any pests trying to invade living spaces.
Schedule a Free Pest Inspection Today
You wouldn't hand off responsibilities in your business to someone inexperienced, so why would you leave pest control services to DIY methods or other companies who don't have the experience we do? At Burns Pest Elimination, our experts will work quickly to eliminate whatever bothersome pest has invaded your business, and if you're not completely satisfied, we'll keep coming back until you are—that's our satisfaction guarantee and promise.
To schedule your inspection or request a quote for extermination, contact us today!