Rodent Control Services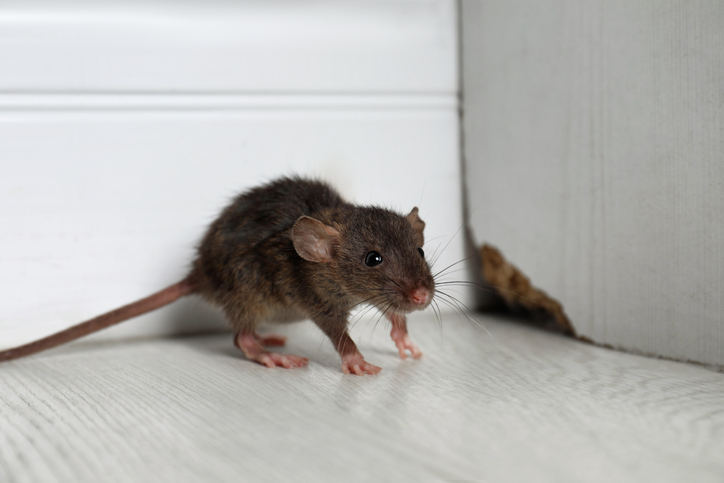 When rodents invade your home or business, they aren't just a minor inconvenience. In addition to damaging your property or vegetation, rodents are known for carrying disease-causing bacteria that can make you sick if you come into contact with their nests or droppings. Along with the health risks that stem from having mice or rats in your house or restaurant kitchen, rodents also increase the chance of a house fire. These nibbling nuisances can even ruin vehicles by chewing through the wires, air filter, or other components under the hood or dashboard.
Rodent Removal in Arizona and Nevada with Burns
Burns Pest Elimination employs a variety of strategies to help rid your house or commercial building of rodents. Our rodent control programs may include:
Live traps
Bait traps
Snap traps
Long-term exclusion/trapping
Of course, the best way to stop a rodent problem is to prevent one from occurring in the first place. Whether you have recently suffered an infestation or are concerned about potential rodent damage and health hazards, the pest pros at Burns will implement a comprehensive integrated pest management (IPM) strategy designed to offer proactive, preventive protection for your home, business, and property.
Think You Have Rats or Mice?
Common types of rodents encountered in Arizona and Las Vegas include:
If you've seen signs of a rodent infestation, such as droppings, holes in your walls, or exposed wiring, you might be tempted to try and address the issue yourself. Traps and other natural methods may be effective in snagging a few mice or a problem pack rat, but it won't catch every rodent. Instead, call the professionals at Burns Pest Elimination. This is the best way to make sure your family stays safe and healthy during the extermination process.
Request Rodent Removal Services from Burns Pest Elimination
An experienced residential and commercial pest control provider in Arizona and Nevada, Burns Pest Elimination can help you with immediate rodent removal as well as avoiding future infestations. Calling in the pros is the only way to ensure your home or workplace is effectively fending off unsanitary and invasive rodents. Contact us today to get a free quote and schedule your rodent control inspection!