Residential Pest Control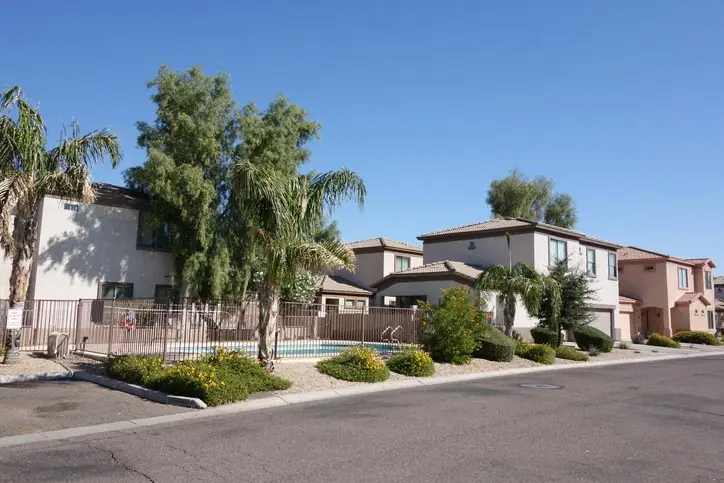 Keep Your Home Pest-Free
Your home should be a place where you can relax. Don't let a pest infestation get in the way. Burns Pest Elimination can rid your home of a wide variety of residential pests, from bugs such as mosquitoes and roaches to other pests such as pigeons, rodents, and more. Our expert technicians are trained to rid your pest problem quickly and effectively. If you're not happy, we will come back until you are happy.
Residential Pest Control Services from Burns Pest Elimination
Your pest problem may be a new experience to you, but it's not to us. We have decades of experience in both keeping Arizona and Nevada homes free from bugs and critters, as well as removing them if they do show up uninvited.
TERMITE CONTROL
Termites munch on wood in and around your house. They can destroy furniture and cause significant damage to your home. Don't let your residence be their next snack.
BIRD CONTROL
Pesky, annoying birds make poor and loud neighbors. Show them they're unwelcome before the bird droppings pile up or they can pass on diseases to people and pets.
RODENT CONTROL
Sewer rats, roof rats, and mice are just a few of the rodents that could infiltrate your home. Not only can it be shocking to find them in your house, they can also carry nasty diseases.
COCKROACH ELIMINATION
Cockroaches don't infest strictly dirty homes. It just takes a few favorable conditions for them to sneak into clean ones. Burns can stop the roaches in their tracks.
DESERT INSECT CONTROL
The Sonoran Desert is home to a collection of creepy, crawly insects, including silverfish, earwigs, meal moths, grain beetles, and more that can break into your pantry and wreak havoc.
BED BUG ELIMINATION
Don't let the bed bugs bite. These pests are notoriously difficult to eradicate without help from professionals and love being uninvited guests in your bed.
BEE & HIVE REMOVAL
Bees are an important part of the ecosystem, but sometimes beehives just can't stay where they are. We can remove the hive, preventing stings and further infestation.
WEED ELIMINATION
Burns doesn't just handle animal pests. Weeds can be just as pesky as bugs and other pests. Our technicians can kill weeds to let your lawn and yard be all that they can be.
SCORPION REMOVAL
Scorpions are certainly scary-looking, but their stings can potentially be very painful. Bark scorpions can also cause an array of other unpleasant symptoms.
MOSQUITO CONTROL
Diseases. Itchy bites. Annoying buzzing. Tiny and hardy mosquitoes are often more than a nuisance, but Burns is trained to get rid of them so your home can be mosquito-free.
Environmentally-Conscious Pest Control
Pests may be annoying and potentially dangerous, but they are part of our ecosystem nonetheless. At Burns Pest Elimination, we do our best to implement biological control and prevent pest infestations from happening before they begin. These methods are sustainable, effective, and safer for you and your home. When we do need to use pesticides, we take every step to ensure there is focused application to use as little chemicals as is necessary.
Don't Let Pests Bug You
Bugs, rodents, birds, and other critters can be annoying and potentially dangerous. You don't have to live with them. Burns Pest Elimination has the experts to solve your pest problem and some of the quickest response times in the business. What are you waiting for? Contact us today to get a free quote, and we'll get in touch with you to schedule an inspection!