Bed Bug Control & Treatment Services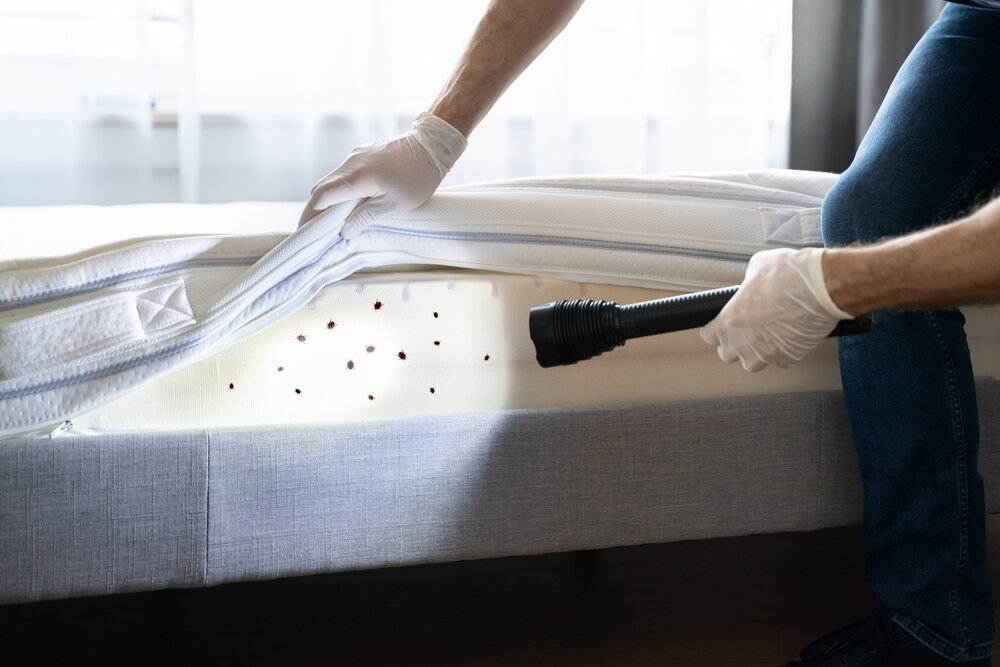 Bed Bug Elimination in Arizona and Las Vegas
When it comes to bed bug infestations, time is of the essence. Bed bugs can infiltrate your walls, furniture, and—of course—beds in no time, making them a major health concern for your entire family. Bed bugs don't discriminate either, as they can set up camp in a clean home or business just as easily as in a dirty one.
With rapid breeding times and an intense appetite for blood, bed bug infestations need to be addressed ASAP. Particularly for Arizona business owners in industries like hotels, lodging, and hospitality services, even one customer who encounters biting bed bugs in your building can spell bad news for your brand reputation. Thankfully, the pest control professionals at Burns Pest Elimination, as well as our bed-bug-sniffing K-9 unit, can help you eradicate these bloodthirsty bugs from your residence or commercial space fast.
Advanced Bed Bug Treatments with Burns Pest Elimination
With field-experienced pest control technicians and K-9 units, our team can uncover bed bug infestations at the source. As bed bugs prefer to hide close to where they feed—such as in cracks, crevices, and generally hard-to-reach areas—identifying infestations of these insect invaders can be a challenge to the untrained human eye. At Burns, our K-9 bed bug inspectors are experts in sniffing out these Dracula-like critters. With certifications in multi-stage insect detection, our dogs are independently trained and re-evaluated monthly to ensure their noses stay nimble at all times.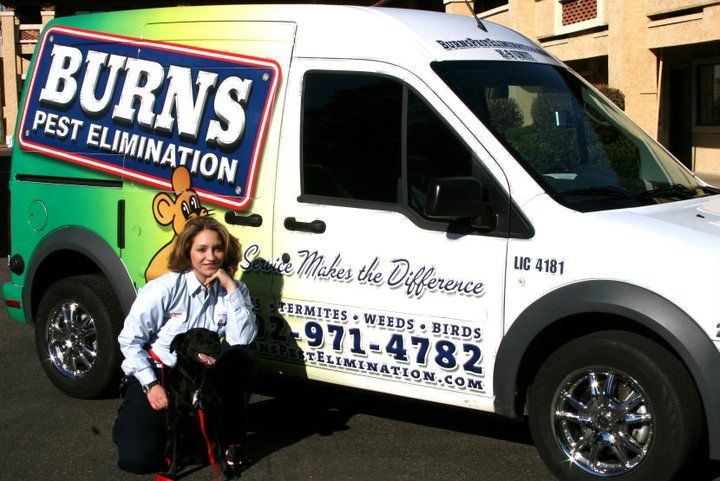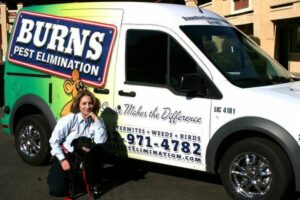 Then, our human bed bug experts work to create an individualized bed bug treatment plan that eliminates these parasites from your space and prevents them from coming back. If you're afraid bed bugs have made a home out of your home or business, contact Burns Pest Elimination or give us a call at (602) 971-4782 to get in touch with our professional bed bug exterminators in Arizona or Nevada.
Integrated Pest Management for Bed Bugs
We know that treating for bed bugs doesn't always have a one-size-fits-all solution. Carefully curating our pest control techniques based upon your unique situation, Burns will develop an integrated pest management (IPM) plan to eliminate bed bugs at the source and keep them from returning.
Our IPM approach to bed bug removal includes:
Bed bug infestation discovery
Void area treatment
Residual and contact applications
Re-inspection to certify bed bug eradication
30-day warranty
Bed Bug Product Applications
If bed bug infestations aren't caught in time, their numbers can grow exponentially and spread throughout your home or commercial establishment. When bed bugs are difficult to treat due to widespread breeding, Burns Pest Elimination has highly effective chemical application methods available. Adhering to the National Pest Management Association's (NPMA) guidelines, our certified pest technicians will safely administer bed bug control products throughout any area that shows signs of an infestation.
Thermal Container Remediation*
If there's one thing bed bugs despise, it's heat. Using a temperature-regulated thermal container, our pest technicians are able to insert your bed bug-ridden items into a chamber and raise the core temperature to 140 degrees Fahrenheit. This uniform heat source reaches deep into your affected items and eradicates bed bugs at any stage of development without leaving any harmful residue behind.
*Thermal container remediation is only available from Burns Pest Elimination in Phoenix, AZ.
Call Burns Today to Get Rid of Bed Bugs Fast
When you have bed bugs in Las Vegas, Phoenix, or another city, Burns Pest Elimination works hard to clear them out as quickly and discreetly as possible. Through personalized IPM plans, thermal container remediation, and bed bug treatment applications, our team of pest technicians and K-9 companions can ensure bed bugs are eliminated and stay away. If you see any signs of a bed bug infestation in your home, call our emergency line at (877) 589-4202 for fast bed bug treatment, send us a message, or request your free pest control quote today!