Hotels & Hospitality Pest Control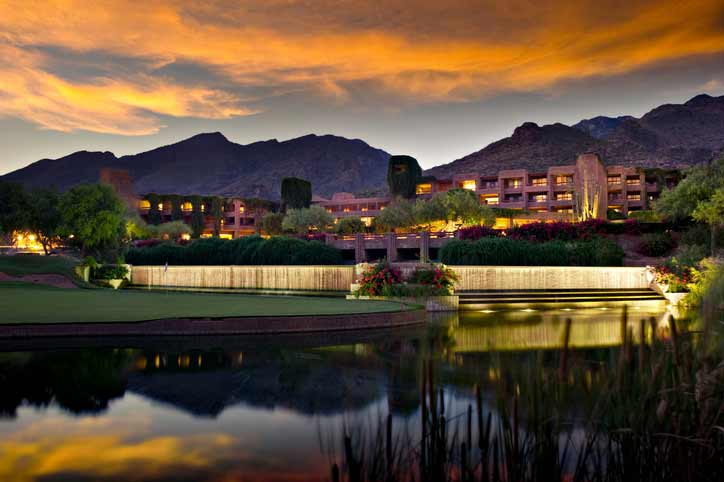 Whether you run a hotel, luxury resort, or bed and breakfast in Arizona, your guests have high standards. Sometimes, however, pests have other plans that make customers' experience less than pleasant. Don't let your credibility falter due to a pest infestation on your property. The commercial pest control experts at Burns Pest Elimination are well-prepared to combat pests in your hospitality building.
Pest Control and Removal for Hospitality Establishments
Our pest control technicians are trained to treat a wide range of Arizona pests that might invade your lodging areas or the surrounding premises.
Burns performs commercial pest control services to remove the following and more:
Integrated Pest Management Solutions
Using an integrated pest management (IPM) approach, we'll always seek the most comprehensive solution to your hospitality business's pest problem. We implement thorough treatments and pest prevention methods, such as:
Void area treatment
EPA-approved products
Crack and crevice applications
Residual and contact applications
Free training and education for staff
Thermal Remediation for Bed Bugs
With dozens of customers coming and going daily, bed bugs can rapidly get out of hand in an establishment full of resting guests. That's why Burns Pest Elimination offers pest control services for bed bugs—including EnviroHeat™ thermal solutions as well as mechanical and vacuum removal treatments—to completely eliminate bed bugs of all life stages in your hospitality business.
Other features and benefits of our thermal remediation for bed bugs in the hospitality industry include:
Environmentally-friendly treatments
Ability to quickly reoccupy areas shortly after treatment
Reduced preparation time and property loss
K9 inspection program
Certified clearance of bed bug eradication (reinspection included)
24 digital temperature-monitoring systems
Thermal Container Remediation for Hospitality Businesses
Another bed bug heat treatment option, thermal container remediation is also available for business operators. If you want extra protection over sensitive items, we can deliver an insulated container on-site into, which you'll deposit all affected or infested items into a thermal chamber. Then, heat to a core temperature of 135 degrees Fahrenheit for complete bed bug elimination. Alternately, you have the ability to transport your items to a Burns facility for treatment.
Get Pest Control for Your Hotel or Resort
Your lodging services should be hospitable to people, not pests. With a 30-day treatment guarantee for all services from Burns Pests Elimination, you can ensure it stays that way. When you need commercial pest elimination in Arizona for termites, rodents, bed bugs, or other hazardous invaders, don't hesitate: Reach out to us, or request your hospitality pest control quote today!