Organic Pest Control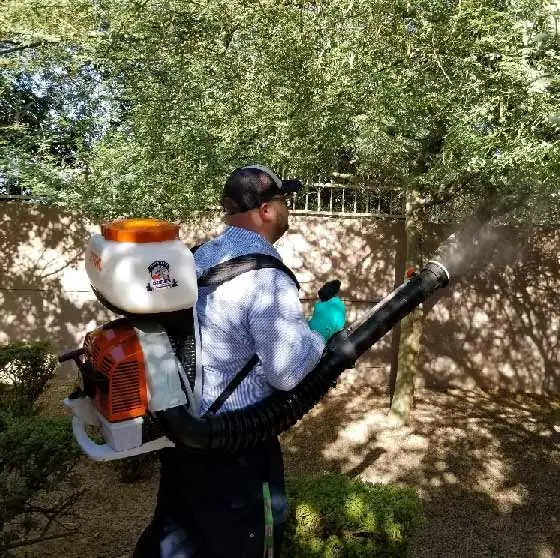 At Burns Pest Elimination, our family is committed—not only to keeping your family and home protected from invasive pests but also to preserving our planet for generations to come. That's why, along with our integrated pest management (IPM) practices that help ensure we have the least amount of impact on our environment, we also offer green, all-natural pest elimination in Arizona and Nevada. Our team of experts has developed a fully organic pest control process utilizing nature-derived botanical products that are designed to break down into their natural elements more quickly
Earth-Friendly, Environmentally-Conscious Products
Using low-impact materials found in nature, such as essential oils, Burns' organic pest removal methods are targeted to your specific pest problem in your home or business. Our people-friendly, pet-friendly, and earth-friendly products are natural pest repellants that have proven effective when applied properly. These optional pest control treatments cover all types of desert-crawling pests as well as both the interior and exterior of your structure.
Monthly Organic Pest Control Treatments
Because organic products break down faster in the environment, they must be applied on a monthly basis in order to maintain potency and guarantee success. Other than that, you'll get the same knowledgeable pest technicians paired with the same attentive customer service. Plus, our organic pest control program is backed by our 100% satisfaction guarantee—because effective pest prevention and elimination is not necessarily about the products applied but rather the professional who applies them.
Go Green with All-Natural Pest Control in Arizona
Burns Pest Elimination has been serving Arizona for decades as a family, and we want to ensure we can continue providing high-quality pest control services for your children and their children, too. Environmentally-friendly pest control is just one step toward a greener future. Looking to regularly safeguard your space from pest infestations, the natural way? Contact Burns today, or request your quote above to get started with organic pest control services!