Pest Control in Scottsdale, AZ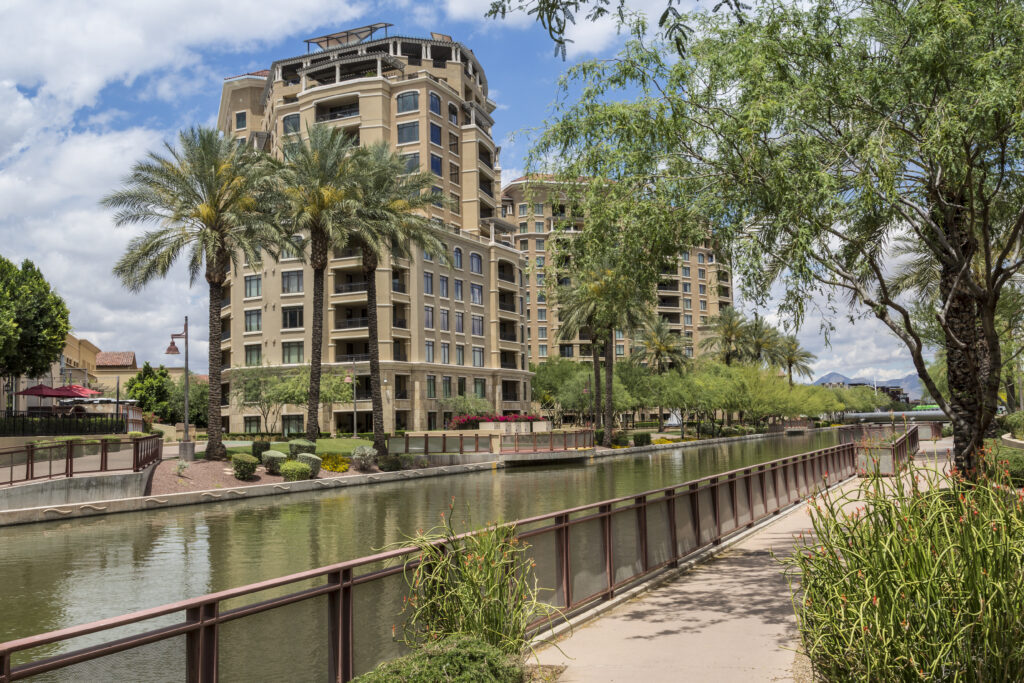 The West's Most Western Town, Scottsdale, AZ, is a bustling metropolis on the eastern side of Greater Phoenix. This booming tourist town boasts more than 70 resorts and hotels, a wealth of art and recreation spaces, upscale shopping centers such as Scottsdale Fashion Square, and constantly growing suburban neighborhoods.
Like any major American city, Scottsdale is also home to a large number of pests, including bed bugs, mosquitoes, cockroaches, rodents, and termites. Thanks to the Sonoran Desert, we also have some unique invasive species, such as scorpions and earwigs. For any pest problem, though, there's a solution: the expert pest technicians from Burns Pest Elimination. Our professional pest control team uses ecologically friendly pest elimination methods to help exterminate bothersome pests and other invasive species from around your home or business.
Home Pest Control in Scottsdale
You shouldn't have to worry about structural damage from termites or life-threatening bites or stings from scorpions, bees, or wasps. You also shouldn't have to worry about your family falling ill from disease caused by insects and rodents living in your home. Luckily, with a full residential pest control program, you don't have to. The highly knowledgeable pest control experts at Burns Pest know exactly what to look for and how to stop pest problems—and prevent them from happening in the first place! With decades of experience under our belts, we will build a personalized home pest control plan for your home.
Commercial Pest Control | Scottsdale
Pest extermination for businesses can require a different approach than residential pest control because the pest pressures and circumstances are different. Whether you are a hotel or hospitality company, retail store, restaurant, or warehouse, we have a targeted solution to meet your needs. Pests like rats and cockroaches can easily deter customers from coming back to do business with you and can also get your business into serious trouble during a public health inspection. Learn how our biologically friendly, targeted application can help keep your building, customers, and employees safe from pests both large and small, from bed bugs to birds.
Get Pests Out of Your Home with Burns Pest Elimination
Whether you are a business or homeowner, you shouldn't wait to deal with a pest problem; in many cases, trying to handle it yourself can actually make things worse. Professional pest control experts have the resources and knowledge to build an effective strategy to kick your pests out for good. To request a quote, fill out this form or call 602-497-3089 today. A member of our customer care team will reach out to you shortly. If you're not happy with our pest control services, our satisfaction guarantee means we'll come back until you are happy.