Healthcare Pest Control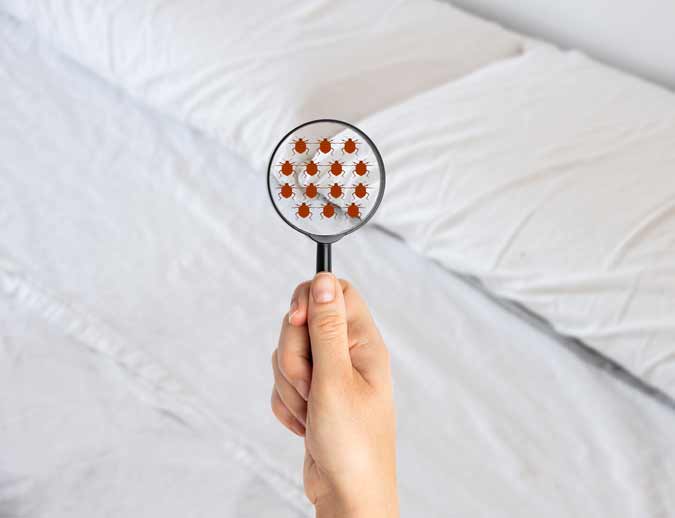 Healthcare and Hospital Pest Elimination Services
In any commercial building, cleanliness and comfort are of the utmost importance—but especially within the healthcare industry. Aside from being unsightly, certain pests are dangerous enough on their own to pose health risks if left undetected. With the help of Burns Pest Elimination, you can rest assured we'll provide thorough commercial pest control services for your hospital, skilled nursing facility, or assisted living or senior facility in Arizona.
Medical Building Pest Control and Removal
Healthcare and medical buildings have the potential to turn into havens for hungry and gnawing pests like rats, mice, and cockroaches, which are known to spread harmful illnesses like salmonellosis and the plague. Needless to say, disease-ridden pests are the last thing you want in your hospital. Thankfully, our expert pest control technicians are trained to treat a wide range of pests that might invade your healthcare facility.
We perform healthcare pest control services to remove the following and more:
Exterior Pest Control Treatments
Our pest control process for the exterior of medical buildings includes the following steps:
Power-spraying the building's structural base with a long-lasting residual
Applying granular products to high-moisture areas
Treating all sprinkler or water boxes
Addressing areas with dumpsters or trash receptacles
Baiting for target insects
Interior Pest Control Treatments
Taking an integrated pest management (IPM) approach, we strive to get to the source of your healthcare building's pest problem, with comprehensive methods such as:
Concentrating on cracks, crevices, and other pest harborage areas
Dusting void and plumbing chases
Pressure injection with insect flushing agent
Satisfaction Guaranteed
We take pride in guaranteeing your satisfaction with our healthcare pest control services in Arizona and Nevada—if the pests come back, so will we!
With Burns Pest Elimination, you can enjoy peace of mind with additional perks, including:
30-day treatment guarantee for all services
24/7 emergency services available
MSDS books provided
Maintenance reports provided for each service via email
Online billing and customer web portals
Free training and education for staff
Choose Burns Pest Elimination for Your Healthcare Facility
Pests shouldn't ever be a detriment to your medical establishment while you're focused on caring for patients with the latest treatments and technologies. Whether you manage a large hospital or a small private practice, Burns Pest Elimination has a commercial pest control solution you can rely on. When you're ready, simply request a free quote below to get started with your healthcare pest control plan!