Food Service & Restaurant Pest Control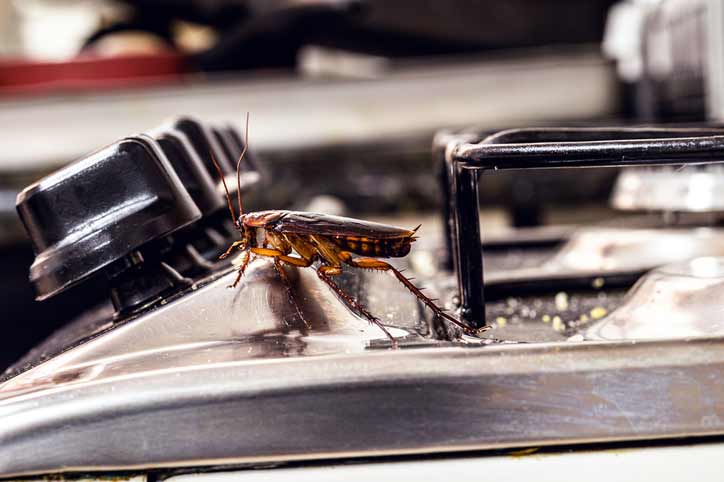 Restaurant and Food Service Pest Elimination Services
Particularly in the food service industry, pests can pose a serious problem for your reputation and bottom line. If you have unwelcome guests in your restaurant, kitchen prep area, or other space that handles food, call on the Arizona pest control professionals at Burns Pest Elimination. We understand how essential a clean, sanitary facility is for the food industry to continue delivering top-notch service, which is why we offer only the best commercial pest elimination services—so you can have peace of mind while operating your business, pest-free.
The Risks Pests Pose to Food Establishments
Health and safety standards in the food service industry are nothing to brush off, and neither are pesky invaders—no matter if you spot them once or they're coming back in droves. Certain pests like roaches and rodents can cause damage to products, carry disease, and in some cases completely spoil a company's reputation among patrons. Pests may become a problem when they get into exposed food, or they might find their way into stored products such as grains and other dried foods.
Pest Control and Removal for the Food Industry
From kitchens to dining areas to food storage spaces, most restaurants and food service buildings provide ample opportunities and ideal conditions for a variety of hungry pests to thrive. Fortunately, our pest control technicians are equipped to treat all sorts of crawling creatures that might infest your business. With Burns Pest Elimination, you can gain confidence about your establishment meeting crucial health inspection and audit requirements.
We perform pest control services for food businesses to eliminate the following and more:
Exterior Pest Control Treatments
Our pest control process for the exterior of food service buildings includes the following steps:
Power-spraying the building's structural base with a long-lasting residual
Applying granular products to high-moisture areas
Addressing areas with dumpsters or trash receptacles
Baiting for target insects