Mosquito Control Services in Las Vegas, NV
Are you tired of mosquitoes invading your outdoor spaces and ruining your summer fun? Look no further! Our mosquito control services in Las Vegas are here to help you take back your yard and enjoy the outdoors once again.
Our team of pest control professionals is highly trained and equipped with the latest tools and techniques to eliminate mosquitoes from your property. We understand the unique challenges that homeowners in Las Vegas face when it comes to mosquito infestations, and we are committed to providing customized solutions to fit your needs.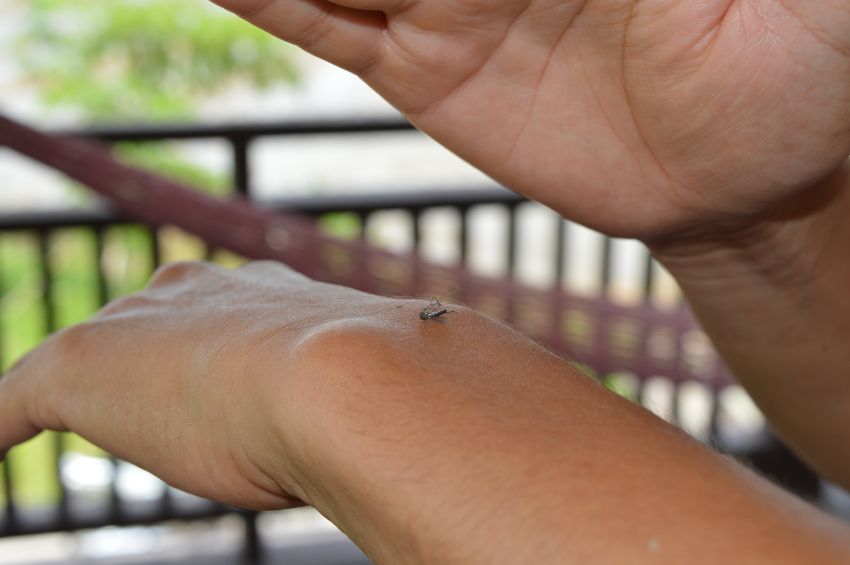 Why Choose Our Mosquito Control Services?
Effective Treatment Options
We offer a range of treatment options that are highly effective in eliminating mosquitoes from your property. Our traditional spray treatments are designed to kill adult mosquitoes on contact, while our eco-friendly options use natural ingredients to repel mosquitoes from your yard. Our technicians will work with you to determine which treatment options are best suited for your specific needs.
Customized Approach
At Burns Pest Elimination, we understand that every property is different, which is why we take a customized approach to mosquito control. Our team will assess your property and develop a plan that is tailored to your specific needs. This may include identifying and eliminating potential breeding grounds for mosquitoes, as well as providing ongoing treatment to keep them at bay.
Expertise
Our pest control professionals are highly trained and knowledgeable about mosquito behavior and habits. We use this expertise to develop effective treatment plans and to provide guidance and understanding to our customers. We will work with you to educate you on the habits of mosquitoes and what you can do to prevent them from infesting your property in the future.
Affordable Pricing
We believe that everyone deserves to enjoy their outdoor spaces without the nuisance of mosquitoes. That's why we offer affordable pricing options to fit your budget. Our team will work with you to develop a treatment plan that fits your needs and your budget.
Get Rid of Mosquitos in Las Vegas
Mosquitoes grow from an egg to an adult in less than two weeks. When you stop to consider that a female can lay up to 300 eggs at once, it's easy to see how the current mosquito population could quickly cause an even bigger problem. They can breed in standing water or sometimes moist debris, so preventative measures can be effective in lowering their numbers. These preventative measures involve maintaining your property and altering areas that attract standing water such as old buckets, low points in the ground, HVAC condensation containers, drainage pipes, and other problematic sources of moisture.
Mosquito Repellants for Yards in Las Vegas
Burns Pest Elimination provides several mosquito repellant options for your yard in Las Vegas. Ask our team what option is right for you based on your property and yard usage.
Natural Mosquito Treatments
If you're wanting a natural option for repelling mosquitos from your lawn in Las Vegas, ask your Burns Pest Elimination expert about our natural treatments.
Frequently Asked Questions About Mosquito Control
How often should I have my property treated for mosquitoes?
The frequency of treatment depends on a variety of factors, including the size of your property, the severity of the infestation, and the type of treatment used. Generally, we recommend treating your property every 21 to 28 days during mosquito season to ensure maximum effectiveness.
Are your mosquito control treatments safe for children and pets?
Yes, our treatments are safe for children and pets. We use EPA-approved products and follow strict safety guidelines to ensure that our treatments are safe for everyone in your household.
How can I prevent mosquitoes from breeding on my property?
Mosquitoes breed in standing water, so it's important to eliminate any areas of standing water on your property. This may include emptying flower pots, birdbaths, and other containers after rainfall, and ensuring that your gutters are clean and free of debris.
How long does the effect of mosquito treatments last?
The duration of the effect varies depending on the type of treatment and environmental conditions. Generally, our treatments provide protection for 21 to 28 days, but this can be affected by factors such as rainfall, temperature, and humidity. We recommend regular treatments to maintain a mosquito-free outdoor space throughout the mosquito season.
Do I need to be home for the mosquito treatment?
No, you do not need to be home for the mosquito treatment. Our technicians are trained to apply treatments safely and effectively, even when you are not home. However, if you have any specific concerns or instructions, we recommend being present during the treatment.
Contact Us Today
Don't let mosquitoes and other pests take over your property. Contact us today to learn more about our mosquito control services in Las Vegas and to schedule your initial consultation. Our team is here to help you enjoy your outdoor spaces again without the nuisance of pests.