As the calendar turns the corner into summer, many people celebrate cold weather entering the rearview mirror for a few months. When you live in a desert environment like Arizona, though, you know the start of summer means the return of brutal heat—and some annoying pests.
Every year, Arizona residents are routinely tasked with dealing with common summer pests invading their homes, businesses, and personal spaces, as these little critters crawl inside in search of water and cool air. These range from small bugs that are mostly a nuisance to larger creatures that can pose a real threat to your property and well-being.
The best way to protect your business or home from summer pests is to invest in proven desert pest control treatments with Burns Pest Elimination. Before you do that, however, it's important to understand what pests you may encounter and what harm they can cause you and your property.
Continue reading to learn more about how to deal with common summer pests in Arizona.
What Desert Pests Come Out in the Summer?
Scorpions
The most infamous of all common Arizona pests is the dreaded scorpion. Generally speaking, there are three main types of scorpions in Arizona: the bark scorpion, the striped tail scorpion, and the giant desert hairy scorpion. They're different in many ways but similar in the most important: They're dangerous! While not all scorpions' venom is deadly to humans, their sting can still be incredibly harmful.
Scorpions are nocturnal creatures that prefer dark areas, so it makes sense that your basement or garage may be attractive to them. To stay protected, keep your surroundings clear of standing water and other filth while sealing any potential points of entry. Regularly check small, enclosed spaces and containers on the ground where they could be hiding. This includes your shoes, as there's a reason scorpions often sting people on the foot. If you discover a serious problem, quickly call the Arizona scorpion control experts at Burns Pest Elimination.
Ants
Ants are one of the most common pests you'll see, no matter where you live. Arizonans will usually see fire ants, carpenter ants, or leafcutter ants. These little guys are tiny but mighty, and they're often a problem in the summer as they search for a new home. Their main pursuit is a dark place with food and water where they can nest, so maintaining clean surroundings is key to keeping them out. You can also set store-bought or homemade traps in high-traffic areas if you believe you are developing an ant problem, but professional treatments go much further.
Mosquitoes
Ask just about anyone on Earth and they'll agree that mosquitoes are one of the most hated and harmful pests around. This is especially true in the summer, as they reproduce much faster and thus become a much bigger threat to the spread of disease. Keep mosquitoes away by cleaning up any standing water, as that's where they lay eggs, and make sure to not leave any windows or doors open longer than you need to. There are ways to kill mosquitoes yourself, but if you have a constant mosquito problem at home or work, seeking professional assistance will be worth it.
Cockroaches
Few pests will elicit as unsettling a reaction as cockroaches. These gross critters love to creep their way inside, usually in pursuit of somewhere dark and damp like under the kitchen sink or along the pipes in your walls. They reproduce quicker in the summer and thrive in humidity, so it makes sense that they're so frequently spotted in Arizona. You'll likely want to squash the first couple of roaches you see, but if you have a repeated problem, call in the experts.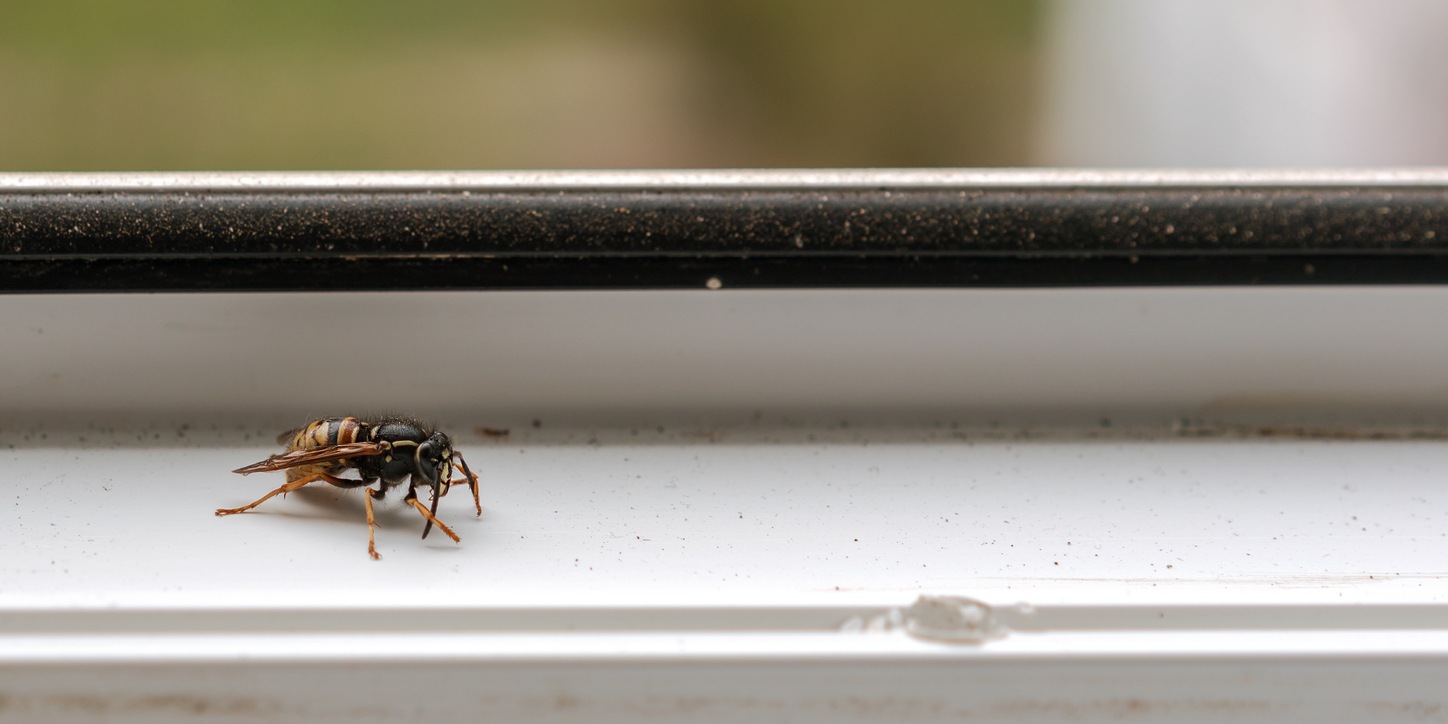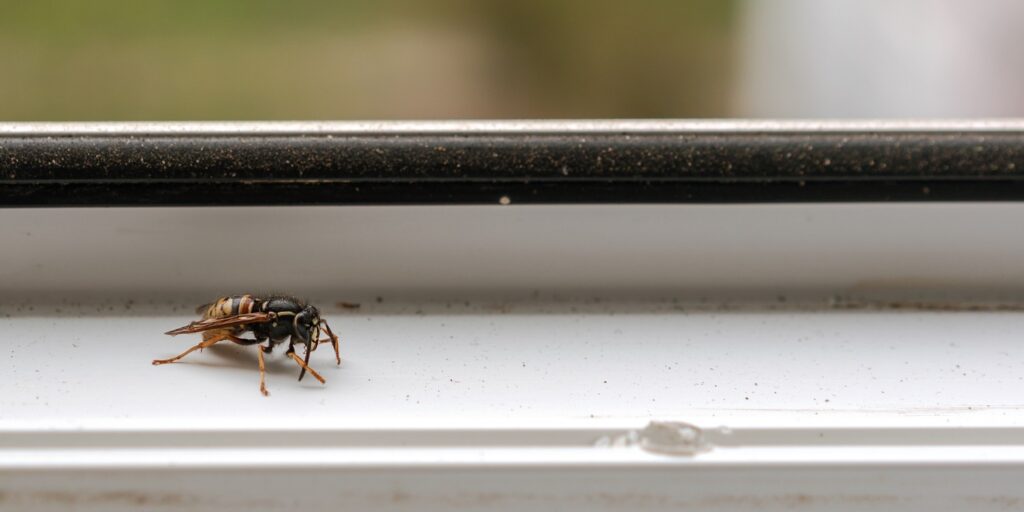 Wasps, Bees, and Hornets
Unfortunately, you may encounter several types of winged stinging insects in Arizona. Wasps, bees, and hornets are all present in the Grand Canyon State, and they frequently invade homes and businesses. They're usually looking for somewhere to nest, so it's important that you remain alert and ready to react if one makes it inside. You should invest in a can of store-bought repellent for most encounters, but if you have a larger problem with flying stinging insects, it's safest (and most effective) to reach out for professional assistance.
Termites
If you're a homeowner, termites are maybe the scariest pests you can encounter. While tiny, these pests feast on the nutrient-rich wooden components of your house in a way that can cause serious damage. They're attracted to damp and soft wood, usually found in old furniture or in an outdoor wood pile, and quickly reproduce and spread. Keeping high-risk areas clear of moisture and maintaining tidy surroundings are good ways to keep termites out, but if you do discover a termite problem in your home or place of business, you must quickly bring in professional help.
Protect Your Home or Business With Burns Pest Elimination
If you discover a major pest infestation, don't hesitate to call in the pros at Burns Pest Elimination. Our team of desert pest control experts is ready to identify your problem, eradicate it completely, and make sure it never returns. You can fight back a bit on your own, but no DIY remedies are as thorough as our proven eco-friendly and kid- and pet-safe treatments. Contact us online with any further questions or get a free quote on Arizona pest control services to get started today!
More From Burns Pest Elimination